If it was not clear before, and I'll argue that it was, just nobody was really paying attention, it is clear now that the entire Progressive project is going off the rails. If at any point in the last few years anybody, including the architects of Leftist Lunacy, thought they had it under control that illusion has been dispelled. The law of unintended consequences is in charge now as events set in motion years ago cascade out of anybody's control. The Left's motto seems to be, "We are all going to die, but we do it faster." Consider:
Multiculturalism is one of the linchpins of correct Leftist doctrine. It asserts that all cultures are good and are to be equally valued, except Western Culture and American culture in particular. So they set about importing gazillions of non-Western people with no intention of even suggesting that they ought to assimilate. No, each proudly maintains its own heritage, asserting its superiority over and demanding ever more concessions from the host culture, else they won't form the solidly reliable liberal voting blocks they are intended to be.
Most such cultural blocks are content to take what they can get, particularly unearned, taxpayer funded support. But some have the built-in conviction that they are destined to rule and a history of achieving this rule by the use of war. This year again France has been awakened to this fact. It seems unlikely that the ruling elite intends to remain awake any longer than it takes to soothe the peasantry back into somnolence. But the French are awake to the danger, as are a great many Germans, Swedes, Poles and just about everybody else. Why, even Americans are waking up! Masses of people are aroused and seem determined to change the system, which is not at all what the Utopian Dream Masters want.
Here in America the Dream Masters have been pushing for a race war using multiculturalism as pretext. The hoopla with Trayvon Martin, Michael Brown, et al is intended to ignite and fan the flames of septic resentment among American Blacks, isolating them and inciting them to violence. #BlackLivesMatter carries the not unintended corollary, #OtherLivesDon't, particularly White lives. As George Orwell pointed out in Animal Farm, some animals are more equal than others.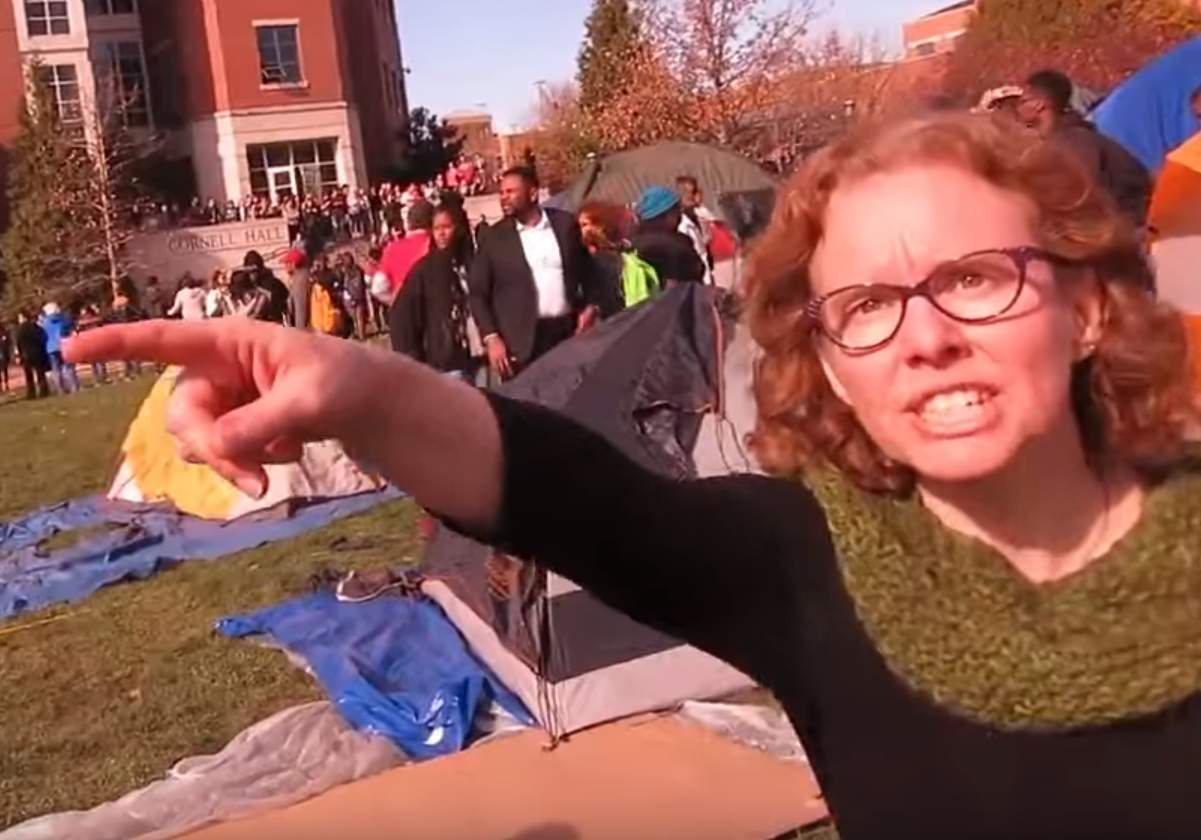 Since the black lives matter meme has infected the University of Missouri the contagion has spread to other institutions of higher dementia to such an extent that the professors of Socialist propaganda and Leftist twaddle can't even indoctrinate their charges. This has had the unintended consequence of exposing the university system as the preferred (because it is so expensive!) means of turning the cream of American youth into irrational, whiny losers utterly unfit to be entrusted with their own pocket lint, much less the future of the nation. Pushback from this has already begun, not least from the young people who hope for more than Dreams From Mein Fuhrer in their future, and the parents who fund their kids' "education." It will only grow.
Everywhere the proponents of the Blue Model Assault on AmericaTM have the blues. If Conservatives and Republicans have been discouraged that is as nothing to the panic that is beginning to overwhelm those who have dedicated their whole lives to the destruction of America's republican form of government and its replacement with the Worker's Paradise. This not the time to rest, we've been doing quite enough of that. Now is the time to go on the offensive and knock the Dream Masters down once and for all.
How to do that?
For starters, make an appointment with your local elected officials for a friendly meeting in which you express your desire that you don't want foreign invaders, be they refugees or not, to be resettled in your community at taxpayer expense. Attend your city council meeting and make the same point firmly but politely. Network with the people you find there, form alliances and devise plans to cooperate on issues important to them even if they are not that important to you.
Get information on the classes offered by the Center for Self Governance in your area. Take those classes and take control of your government back.